Write to us, we'll be waiting for you!
Hotel Vezzana is located directly on the ski slopes of the ski area San Martino di Castrozza/Passo Rolle (ski teacher in hotel) and 20 m from the skibus stop to reach other ski areas in a short time (Alpe Lusia and San Pellegrino).
We are right on the Mountain Pass, 2000 m a.s.l., overlooking the majestic Pale di San Martino with the mounts Cimon and Mulaz alongsideVezzana Peak, which our hotel is named after, and very close to Baita Segantini and "the Pensive Christ", which you can reach on foot from the Hotel. Excursions and evocative paths for trekking and MTB lovers start from here, far from the tourist trail.
Our Hotel is located just 8 km from San Martino di Castrozza (chemist's, ATM, emergency medical care, shops and pubs/bars) and it is surrounded by the Dolomites, green pasture land and the splendid Paneveggio Natural Park. From our windows you will be able to admire the alpenglow, which gives Mount Cimon della Pala a pink tinge in the evening, as well as deer, marmots and chamois!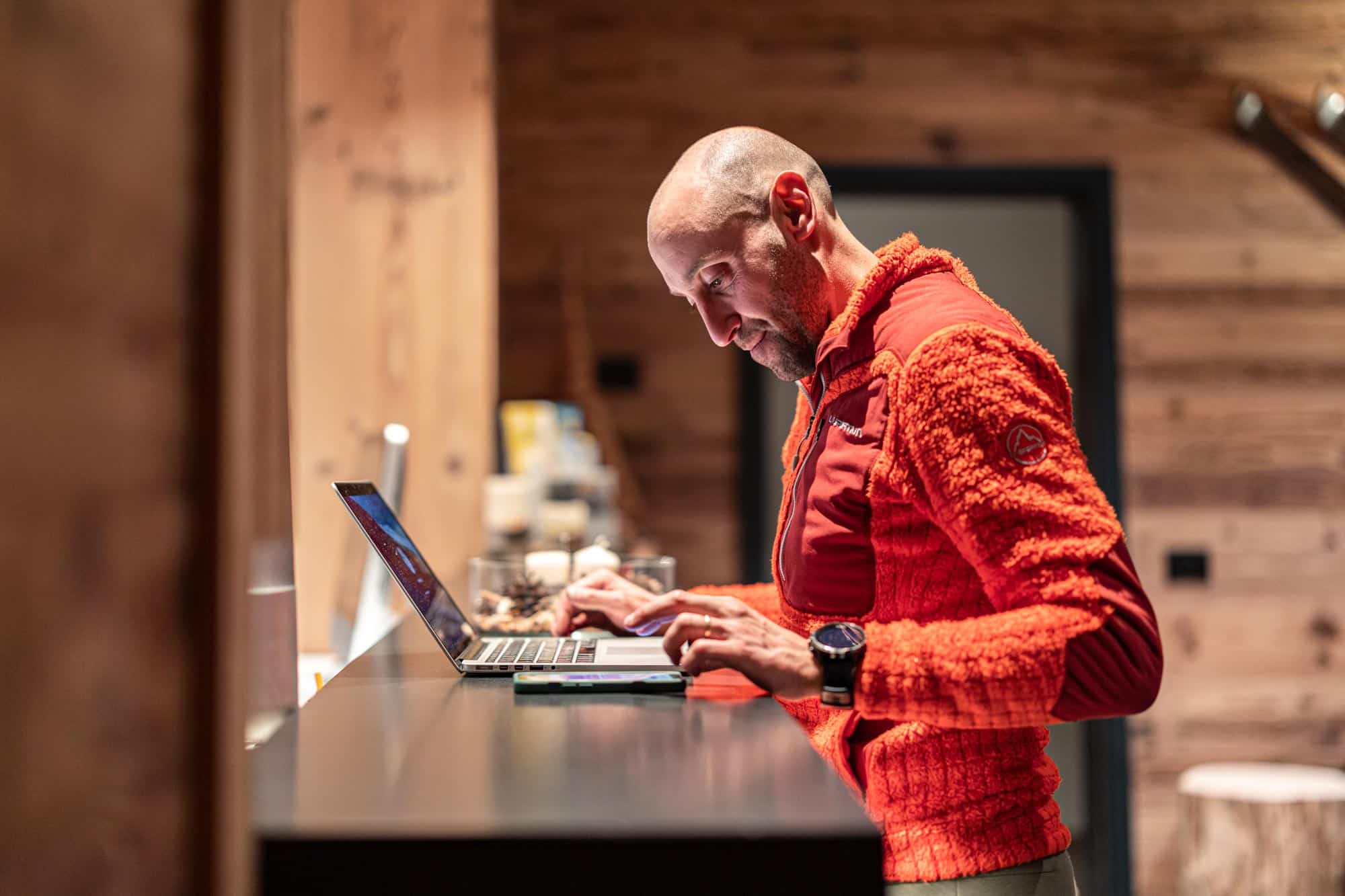 How to arrive at the Vezzana Hotel
The nearest airport is Verona (about 170 km); those of Venice Marco Polo and Treviso can be reached in two and a half hours
Brenner motorway (A22), exit Ora. Follow for Cavalese and Val di Fiemme until Predazzo; from here continue on the SS50 of Grappa and Passo Rolle.
For those arriving from the South with the A13 motorway, we recommend the Padova exit; from here follow the signs for Bassano del Grappa, Fiera di Primiero and Passo Rolle.
The nearest railway stations are Feltre (BL) 56 km away, dOra (BZ) 58 km away and Trento 85 km away. Passo Rolle is served by the coaches-corriera of Trentino Trasporti.